Air Filled Gender Reveal Balloon
€60.00
Love this new trend of revealing your baby's gender at a family party or baby shower.
**This is the one to get if your shower is not the same day as delivery or collection. Its airfilled so lasts longer.
Simply get someone to call or message us with the gender of your new baby and we'll deliver this fabulous balloon to you. Stuffed with pink or blue confetti. SUPER CUTE!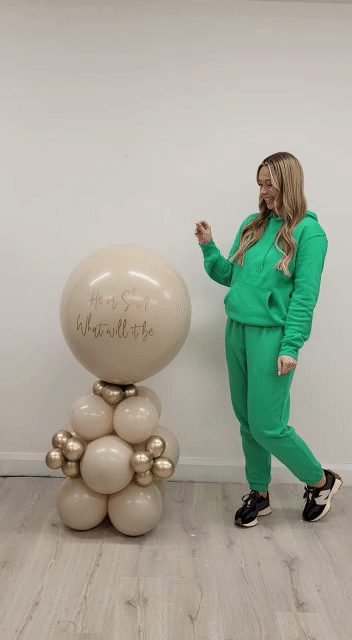 Description
Giant air filled balloon, with pink or blue confetti inside and pink or blue mini balloons.